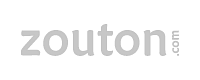 The Andy Griffith Show: The Complete Series (Digital HD)
$30
Apple iTunes has The Andy Griffith Show: The Complete Series Digital HD on sale for $29.99.
Thanks Deal Editor persian_mafia for sharing this deal
About this Series:
This classic half-hour comedy series takes us to America's favorite small town... Mayberry. The Andy Griffith Show continues to serve up wit and warmth for the whole family as Sheriff Andy Taylor Andy Griffith and bumbling Deputy Barney Fife Don Knotts attempt to solve the town's misdeeds. Along with Andy's son Opie Ron Howard and Aunt Bee Francis Bavier they make their way through rural life while bringing us many down-home laughs.
Read More ››
8335