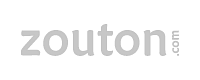 Possible Audible Premium Plus Offer $6.95/month for 3 months. YMMV
SALE
This came in my email today.
May be an option for anyone who didn't get the Prime freebie.
- - YYMV- -
Exclusive offer
Save 53% on your first 3 months
Audible Premium Plus Membership
Audible Premium Plus Membership
Regular Price: $14.95/mo
What do I get?
Get Audible Premium Plus for $6.95 a month for your first 3 months.
Includes 1 audiobook of your choice each month and listen all you want to a selection of thousands of Originals audiobooks and podcasts within the Plus Catalog.
No commitments. After 3 months Audible Premium Plus is $14.95 a month. Cancel anytime.
https://www.audible.com/subscript...0217229VMM
Read More ››
384