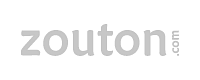 5' x 8' Grand Teton Black Small Space Hard-Top Gazebo By Broyhill $225.24 YMMV
$224.99
https://www.biglots.com/product/5...30&pos=1:2
QA Note: YMMV may not be available in all areas
5' x 8' Grand Teton Black Small Space Hard-Top Gazebo
By Broyhill
Half off 15% off with new user sign up.
Here is the same or a similar product: 8 Ft. W x 5 Ft. D Steel Patio Gazebo
By GDY
[wayfair.com]
shows that the actual price is accurate and not inflated. I have looked for a hard top Gazebo and everything has been out of my price range except this. I was able to select free order pickup but stock is limited.
Read More ››
24191