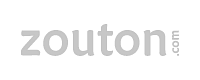 Buffalo Wild Wings Blazin' Bonus Coupons 2021 version! It's Back!
SALE
Full rules and details
https://bwwholidaybonus.com/en-us/Rules
PURCHASE $30 not required see alternative method below IN SELECT HOLIDAY GIFT CARDS IN-RESTAURANT AND RECEIVE A BLAZIN' BONUS WORTH UP TO $100.
From November 8 December 31 2021 receive a Blazin' Bonus worth up to $100 for every $30 purchased in select holiday gift cards shown.
Blazin' Bonus are redeemable January 1 February 28 2022.
Holiday gift cards are not active until four hours after purchase.
Limit four 4 Blazin' Bonus per HOUSEHOLD.
Offer not valid online or in NY FL or RI.
ALTERNATE METHOD OF ENTRY.
There are two 2 ways to request a Blazin' Bonus Coupon without
purchase via a mail-in entry each a "Mail-In Entry":
i. Download Form: An eligible entrant may visit https://bwwholidaybonus.com
"Website" and follow the on-screen instructions to register by providing the
information requested by Sponsor including but not limited to complete first and
last name street address P.O. Boxes are not permitted city state ZIP code
phone number date of birth and confirmation entrant has read and agrees to be
bound by these Official Rules. Upon completing registration a mail-in form "MailIn Form" will be generated for entrant to print. Upon printing his/her Mail-In Form
to submit a request entrant must mail the Mail-In Form in a standard envelope with
sufficient postage to: The BWW Blazin' Bonus Promotion P.O. Box 251328 West
Bloomfield MI 48325 with a self-addressed stamped envelope. Limit: An entrant
may request and mail-in four 4 Mail-In Forms during the Promotion Period.
ii. Post Card: An eligible entrant may hand-write his/her complete name no initials
valid e-mail address street address P.O. Boxes not accepted city state ZIP
code telephone number and date of birth MM/DD/YYYY on a 3"x5" card and
mail it in a standard envelope with sufficient postage to: The BWW Blazin' Bonus
Promotion P.O. Box 251328 West Bloomfield MI 48325 with a self-addressed
stamped standard envelope. Limit: An entrant may mail-in four 4 times during the
Promotion Period
2016 Thread can be found here: https://Zouton.net/f/9390795-buffalo-wild-wings-blazin-bonus-coupons-2016-version
Read More ››
10918