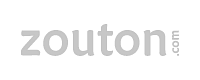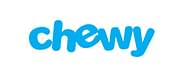 Quaker Camp Chewy Instant Win Game 9/1/2022 *AMOE
SALE
https://www.campchewy.com/amoe
PROMOTION DESCRIPTION: The Quaker Camp Chewy Promotion the "Promotion" begins on April 11 2022 at 12:00:01 p.m. Central Time "CT" and ends on September 1 2022 at 11:59:59 p.m. CT the "Promotion Period". Participation in the Promotion does not constitute participation in any other promotion contest or sweepstakes. By participating in the Promotion each entrant unconditionally accepts and agrees to comply with and abide by these Official Rules and the decisions of The Quaker Oats Company 433 W. Van Buren St. Chicago Illinois 60607 "Sponsor" which shall be final and binding in all respects.
ELIGIBILITY: Open only to legal residents of the fifty 50 United States and District of Columbia "D.C." who are eighteen 18 years of age nineteen [19] if a resident of Alabama or Nebraska or older on the date and time of entry. Void where prohibited by law. Employees contractors officers and directors of The Quaker Oats Company "Sponsor" the independent third-party Promotion administrator "Administrator" their respective parent affiliate and subsidiary companies distributors Web masters/suppliers advertising and promotional agencies collectively the "Promotion Entities" and the immediate family members spouse parent child sibling grandparent grandchild and/or "step" of each regardless of where they reside and those living in the same households whether related or not of any of the above are not eligible to enter or win a prize. The Promotion is subject to all applicable federal state and local laws and regulations.
HOW IT WORKS:
During the Promotion Period purchase a box of Quaker Chewy Granola Bars 5ct or larger. Next look on the box for the UPC code "UPC Code" printed on the outside. Save the UPC Code. Then go to CampChewy.com "Website" and follow the online instructions to register and provide your contact information including but not limited to your personal email address and input the UPC Code as requested. If you receive a winning message upon submission of your UPC code during your online session at the Website then you are a prize winner in the Promotion subject to eligibility verification and compliance with these Official Rules. If you do not receive a winning message upon submission of your UPC code during your online session at the Website you are not a prize winner in the Promotion. Prize winners will receive an email within 48-hours of completion of their winning entry at the email address provided at the time of entry with instructions on how to claim their prize including the completion of the Winner's Documents as further described in Rule 5.
To request and obtain a Code without making a purchase visit CampChewy.com/amoe during the Promotion Period and follow the instructions to submit your full name address city state ZIP code date of birth and email address. Following receipt of a properly submitted Code request one 1 Code will be emailed to the email address provided. Once you receive the UPC code via email follow the instructions noted above to go to the Website and complete your entry for the Promotion. Limit one 1 free Code request per person/email address per day. All requests must be properly received and recorded by the Administrator's computer between 12:00:00 p.m. noon CT on April 11 2022 and 11:55:59 p.m. CT on September 1 2022 in order to be eligible to receive a free Code. Sponsor and its agencies are not responsible for illegible lost late misdirected damaged incomplete unintelligible or undelivered Codes or Code requests.
Limit one 1 entry per person per day. For purposes of these Official Rules a "day" is defined as any twenty-four 24 hour period during the Promotion Period beginning at 12:00:00 a.m. CT and ending at 11:59:59 p.m. CT.
One 1 computer generated winning day and time will be randomly generated throughout the Promotion Period for each of the "Grand Prizes" as defined below available. If you are the first entrant to enter the Promotion at or after one of the randomly generated times you will be a potential winner of the prize indicated subject to verification of eligibility. To claim a prize follow the instructions provided. If you receive a message that contains any message other than a winning prize message you are not a prize winner. In the event of a dispute as to any online entry the Authorized Account Holder of the email address used to submit the entry will be deemed to be the participant. The "Authorized Account Holder" is the natural person who is assigned to an email address by an Internet access provider online service provider or other organization that is responsible for assigning e-mail addresses for the domain associated with the submitted e-mail address at the time of entry provided that person meets all eligibility requirements set forth in these Official Rules. Participants may not participate with multiple e-mail addresses nor may participants use any device or artifice to enter multiple times per day or as multiple participants. Any participant who attempts to participate with multiple e-mail addresses under multiple identities or uses any other device or artifice to enter multiple times per day will be disqualified from participation in the Promotion.
PRIZES/APPROXIMATE RETAIL VALUE ARV/ODDS:
UNCLAIMED/UNREDEEMED PRIZES WILL NOT BE AWARDED.
Five Hundred 500 Grand Prizes are available. Each Grand Prize consists of one 1 Camp Chewy Music Kit which includes: a an acoustic guitar; b a virtual music app one-year paid subscription; c a portable microphone; d a Bluetooth speaker; e a drum pad; and f a tambourine each a "Grand Prize". The approximate retail value "ARV" of each Camp Chewy Music Prize Kit is $300.00. Virtual music app is subject to the terms and conditions associated with its use. The total ARV of all available Camp Chewy Music Prize Kits is $150000.00.
Read More ››
25565