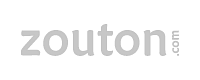 New Costco Members Only: Costco Gold Star Membership + $45 Shop Card
$60
Costco Wholesaleis offering their Holiday Membership Promotion
auto renewal required at sign-up
. Join as a new Costco Member and receive a $45 Costco Shop Card. Be sure to enter promo code
HOLIDAY22
at checkout to access this deal.
Thanks to Community Member flyingdelphin for finding this deal.
Note offer valid only for New Costco Members only. Use the provided single-use promo code when entering your payment information. You will see a $0.01 deduction on your membership cost after the promo code is entered.
Available Costco Memberships:
Costco Wholesale Gold Star Membership $60
Costco Wholesale Executive Membership w/ 2% Annual Reward $120
You will also receive a $45 Costco Shop Card w/ purchase of a membership. Be sure to enter promo code
HOLIDAY22
at checkout to access this deal.
Costco Membership Benefits
Member-only pricing Access to our private label Kirkland Signature
Access to our private label Kirkland Signature
Access to Costco Gas Stations
Access to Costco Travel and Costco Services
Executive Members receive an annual 2% Reward on Eligible Costco and Costco Travel Purchases terms & conditions apply
Read More ››
264559