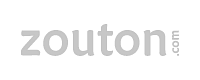 Dominos Free 2 Topping Medium Pizza following week you place order - YMMV
SALE
I just placed an order at Dominos for delivery from my pc. After I submitted the order I received a popup for a free 2 medium pizza valid the following week. At first I thought I would have to do a survey or something so I was a skeptical but no strings. Just have to have a minimum order for delivery I guess.
I put YMMV because I have no idea if it will popup for you. Just wanted to share the possibility
Order placed March 14 2020.
www.dominos.com
[dominos.com]
Can also combine with $30 for $25 e-gift card in other post
https://Zouton.net/f/13898348-25-domino-s-gift-card-free-5-domino-s-gift-card-email-delivery-25?src=SearchBarV2
As shopper99 pointed out this may have been because it was 3.14 aka Pi Day
Read More ››
22785