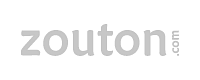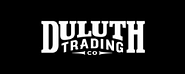 Duluth Trading 30% off everything. 6 pair buck naked boxer brief $59 fs $58.75
$58.75
https://www.duluthtrading.com/men...12137.html
Duluth as 30% off everything right now and free ship over 50.
The get lucky pattern is available in s/m/lg for $58.75 for 6 pairs. Choose between the regular boxer briefs and short boxer briefs.
https://www.duluthtrading.com/sea...ternshort
I like both the standard buck naked and armachillo boxers as much as my ck modal undies just for different things.
I have pairs as old as 4 years old. Still going strong. I've had a pair or two the elastic stretched but overall they are very comfy and very high quality.
The "gets better with age" belt is also easy to recommend at 30% off also. I've had mine for 4 years and it is just as nice as the day I bought it.
https://www.duluthtrading.com/men...ries-belts
It's nicer quality than anything I've seen at major department stores. It's not a dress belt but a work belt and holds jeans really well.
Read More ››
9827