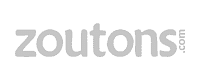 PeleSoccer.com (Fanatics Storefront) - Soccer Cleats up to 65% off; FS at $49
SALE
Lots of great options for soccer players here including New Balance which are hard to find and rarely discounted this much. Got our kid two NB K-leather pairs for $54.54 after shipping. Decent sizes left too.
PeleSoccer.com SALE Soccer Cleats
[pelesoccer.com]
FS code is KICK49.
Ends Monday at 11:59 ET.
Two great examples:
Men's New Balance Black Visaro 1.0 Liga FG Cleats - $19.99
[pelesoccer.com]
Men's Under Armour Yellow Corespeed Force 3.0 FG Cleats - $23.99
[pelesoccer.com]
Read More ››
2