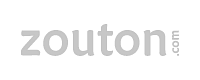 M-Audio BX3 Graphite 3.5" Powered Studio Monitors (Pair) $89.99
SALE
Guitar Center has M-Audio BX3 Graphite 3.5" Powered Studio Monitors Pair for 89.99.
Shipping is free.
Description
M-Audio's BX3 Graphite Series monitors are tailor-made for studio use delivering superb sound at an outstanding value. Loaded with 3.5" carbon fiber low-frequency drivers and 1" silk-dome tweeters the BX3 Graphite monitors are also perfect for production multi-media creation and entertainment. The vinyl-wrapped acoustically inert MDF enclosures feature a bass reflex design and rear ports for extended low-end responseyou'll feel it with the powerful 20-watt amplifier pushing out 10 watts per channel.
The Graphite Series monitors have front panel 1/8" and 1/4" stereo inputs. On the rear panel it's RCA in. You'll make those connections right out of the box with the included cables: a stereo 1/8" to stereo 1/8" a stereo 1/8" to RCA and a 1/8" speaker interconnect cable. For late-night production the 1/8" front-panel headphone out mutes the monitors so you can listen to your audio with privacy. Either M-Audio monitor can control the master volume; a flick of the rear-panel left/right speaker switch does the trick.
https://www.guitarcenter.com/M-Au...or-Pair.gc
Read More ››
2612