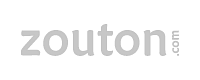 HBO Max, $7.49/mo, extended automatically for six more months
$7.49
I original signed up for the $7.49/month HBO Max deal for up to six months which was about to expire. Just received an email from HBO saying offer was extended automatically for another six months. Perfect timing since I was about to cancel - did not want to pay $15/mo.
Subject of the email: In case you missed it: Keep streaming for 50% off.
Great news we're extending your promo offer. Your $7.49/month promotion was scheduled to end soon but we've doubled the offer length from 6 to 12 months - giving you a full year of savings.
The best part? There's nothing you need to do. Your account has already been updated.
It's our little way of saying thanks for streaming with HBO Max.
www.hbomax.com
Read More ››
72857