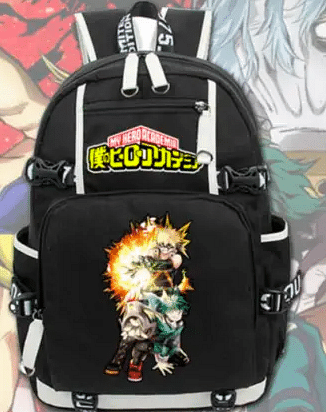 My kiddo, who is just 8 years old, is a huge fan of this Anime called MY Hero Academia, and therefore, I decided to gift him a bag of the same. I came across amazing deals on Bags and backpacks across Zouton and got redirected to the Hot Topic website.
Hot topic was offering up to 30% discounts on merchandise from other pop culture like DBC or Disney movies but since My Kid liked My Hero Academia so much, I decided to go for it , and unfortunately, it was without any offer and I had to pay full $34.99 bucks.
But the overall quality of the fabric was good, and the bag got delivered within 5 days, just before my Kid's birthday. And mind you, he seemed really excited and happy and that's all the matters. !!