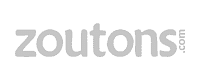 Hungry Howie's Pizza - Large for $3.99 Carry-Out only.
$3.99
For those that have a HH's nearby usually their pizza on Wednesday is $6 for a large.
It's not advertised on the site deal but through email only.
Right now it's $4 a large cheese and Carry-Out only with promo LCP399. Toppings are extra.
Promo ends 3/31
https://www.hungryhowies.com/
Read More ››
1