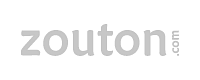 amazon
Select Amazon Accounts: Choose an Amazon Hub Pickup Location for Order, Get
$10 Off $20+
Update: This very popular deal is still available.
Amazon offer for Select Amazon Accounts: Place an Order for Amazon Hub Pickup and Get up to $10 Off $20 when you follow the instructions below:
Note non-Prime members will need to spend $25 in order to avoid shipping charges to the Hub pickup location.
Thanks to Community Member nottrollin for finding this deal.
Instructions:
Log into your Amazon account
Set your Amazon Hub Pickup location from here by selecting your desired location clicking on "Add to address book"
Shop for Eligible Products sold by Amazon.com or Amazon.com Services LLC

Note: Some exclusions may apply.

Add your items to your cart and continue to checkout
At checkout change your Delivery Address to your previously selected Amazon Hub Pickup location
Once changed apply promotion code 10OFFPICKUP
You should see a discount applied to your order for up to $10 Off $20
Complete checkout
Read More ››
459261