Ginny & Georgia Season 2 Release Date On Netflix
One of the latest Netflix hits, Ginny & Georgia is coming back with another and the fans' wait is almost over. The show will release on Netflix but the release date is not fixed yet, however it is expected to release during the spring of 2023.
What to anticipate from Season 2 of Ginny & Georgia Based On The Previous Season
Disclaimer: Spoilers for Season 1 ahead. If you haven't watched it yet, I would suggest that you do not read further.
The largest question on viewers' minds is if Georgia might have been involved in her ex-husband's death and abduction. The story could get grim if she has to beat the effects of her deeds. Many former members of the family have already made appearances, and we anticipate seeing more of this in season 2.
The first season ended when Ginny & Austin left the town after finding out the half-truth about Austin's father & unable to trust Georgia any further. In my opinion, this is probably going to be the highlight of season 2 of Ginny & Georgia. People have already started to share their hunch on where Ginny & Austin might have fled to and the guesses are as wild as they could get. Some say that they are going to an address given by Zion in the book that Ginny takes with her and that is my favorite of all of the guesses, I mean, that would be such an interesting take to the story!
We're confident they'll arrive in good health, but their mother will need to take responsibility for the choices she made that led to their escape. Additionally, we anticipate that their father, Zion, will move from Boston to Wellsbury to be nearer to the family. Georgia's new relationship with Paul could get tense if there are still feelings between them.
There are very high expectations of the viewers from Season 2 of Ginny & Georgia because of all the hype created after Ginny & Georgia season 1, and for all justified reasons! People loved season and have been asking for another season for a very long time. The wait is finally about to get over and we will get to watch these characters in action once again.
Ginny & Georgia Season 2 Cast


Antonia Gentry

Ginny

Brianne Howey

Georgia Miller

Felix Mallard

Marcus Baker

Sara Waisglass

Maxine Baker

Katie Douglas

Abby

Raymond Ablack

Joe

Mason Temple

Hunter Chen

Scott Porter

Mayor Paul Randolph

Nikki Roumel

Teenage Georgia

Diesel La Torraca

Austin

Jennifer Robertson

Ellen Baker

Damian Romeo

Matt Press

Nathan Mitchell

Zion Miller

Chelsea Clark

Norah

Humberly González

Sophie Sanchez, & more
Ginny & Georgia Official Playlist On Spotify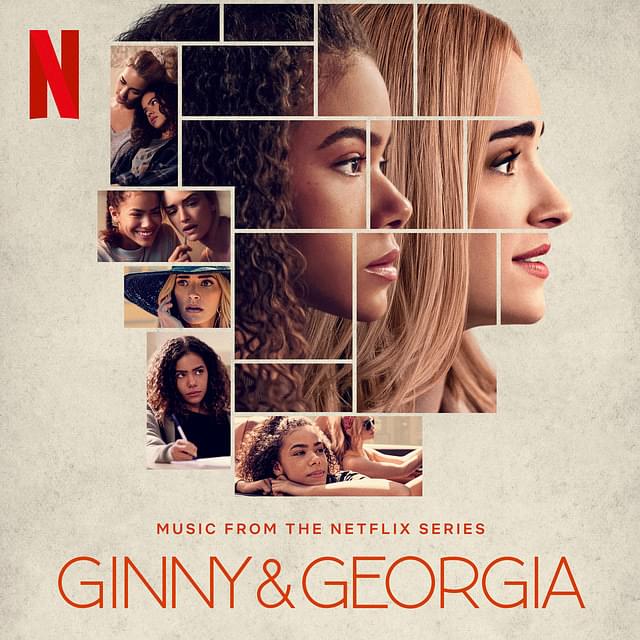 Waiting can be quite boring, but while you wait for the season 2 of Ginny & Georgia to release, enjoy this playlist on Spotify that includes all the songs in the series and keep up with the hype!
With more that a hundred songs to listen to in this Ginny & Georgia official Spotify playlist, I am sure it will be easier for you to wait for the second season. And if you are as much of a music enthusiast as me, you will surely like to add some new songs to your favorites because this playlist is THAT good! Following are my top ten favorite songs from this playlist that you might like as well:
America's Sweetheart by Elle King

Tonight Only The Dead by Victorian Halls

S.L.U.T by Bea Miller

Savage by Bahari

ROYAL by Michael Paradise

Grrrl In The City by Pins & Needles

Sk8ter Boy by Avril Lavigne

Panic Room by Au/Ra

No Sudden Moves by Julia Nunes

Blood In The Water by Empara Mi
When will Ginny & Georgia season 2 release?
The season 2 of Ginny & Georgia is expected to release during the spring of 2023.
Will there be a season 2 of Ginny & Georgia?
Yes, Netflix confirmed the release of Ginny & Georgia season 2 on April 2021. The next season will go on air during the spring of 2023.
Where can I watch Ginny & Georgia season 2?
The second season of Ginny & Georgia will be released on the OTT platform Netflix. To get heavy discounts on your Netflix subscriptions and many more exciting deals, visit Zouton.