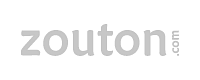 NordVPN 2 yrs + surprise extension for 70% off or $83.76
$83.76
Did a search but did not see any current posts about their birthday deal.
Through March 9th 2pm central NordVPN.com is offering 2-years of their VPN service for just $83.76 regularly $287.76 or $3.49 per month. Additionally they are including a mystery extra subscription time surprise which will be added to the plan. Giveaway will be 1-month 1-year or 2-years extra subscription time.
This offer is available to both new and current subscribers. For current NordVPN subscribers the 2 years will just be added to the end of the current subscription. Just use the same e-mail address as your current subscription for billing.
https://nordvpn.com/birthday-deal...ce=aff8110
It looks like Zouton may have a cashback for NordVPN. I'm not definite the amount but do see up to 70% listed. If it works with this promo it would be awesome.
Can anyone comment on NordPass Premium? I notice that it includes that to my cart for an addiional charge along with NordVPN but it can be removed.
https://nordvpn.com/birthday-deal...ce=aff8110
Read More ››
14644