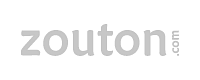 Washington DC to New Delhi India $648 RT Nonstop Airfares on Air India (Very Few Dates January - February 2023)
$648.00
Star Alliance member Air India via Orbitz have round trip airfares travelling from Washington DC IAD to New Delhi India DEL for $648 nonstop. These are economy fares that include a carry-on bag and 2 free checked bags.
When travelling internationally always get up-to-date covid-19 travel restrictions as they change
frequently
.
Travel Availability:
Departs IAD
: Jan 22 25 29; Feb 5
Returns
: Jan 29; Feb 1 5 12
To book this deal use dates and book it with Orbitz
[orbitz.com]
.
Want to see more travel deals? Click here or here.
Disclaimer: List price is an estimate and subject to fluctuate based on air carrier/hotel location flight times/season or travel dates.
.
Read More ››
2007