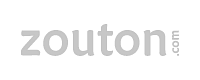 Peloton 16-Oz Glass Water Bottle
$1
Peloton is offering its Peloton Glass Water Bottle for $17 - $16 with unique promo code when you sign up for emails bottom right of the page look for "GET A PELOTON GLASS WATER BOTTLE FOR $1 = $1. Shipping is free with your unique promo code.
Thanks to community member beezleb for sharing this deal.
Note it may take a day or more to receive the 2 unique promo codes by email one for the $1 water bottle and a separate code for free shipping. This is the product page for the $1 bottle link is for reference only.
Read More ››
525277