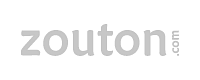 Postmates $15 off of $45+ delivery (ymmv?) exp 7/31/22
SALE
$15 off an order of $45 or more ymmv? - no mention of only LA area so maybe nationwide?
Use code: DODGERS
Expires 7/31/2022. Save $15 on one order of $45 or more before taxes and fees. Offer applies for one order following redemption. Only valid for 14 days after code is entered. Maximum offer value up to $15. Offer valid only on delivery orders from participating restaurant locations. Taxes Delivery Fee and Service Fee still apply. Offer may not be combined with other offers. Postmates may modify or cancel this promotion at any time. See app for availability.
I do not have Postmates so I have not tried to use this offer. But thought others may be able to use.
https://postmates.com/?partnerId=...8502411761
Read More ››
2690