I got a limited edition dinning set from Pottery Barn in an amazing deal. This is the Peter Rabbit Entertaining Collection from Pottery Barn which was in the Clearance Sale of the store.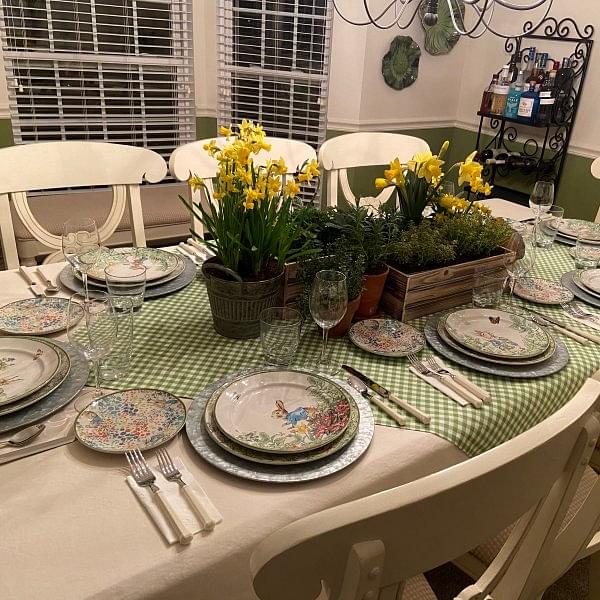 It was priced at $99.50 but I got up to 40% discount on the product it was available for $58.99 for the whole set. The collection includes 16-piece set (4 dinner plates, 4 salad plates, 4 appetizer plates and 4 mugs) set of 4 dinner plates, set of 4 salad plates, set of 4 appetizer plates, set of 4 mugs, pitcher, tiered stand, serving bowl, serving platter, cookie platter and table runner.
It was a good deal from Pottery Barn and I wanted to purchase this from a long time. Finally got it. Very happy with my purchase.