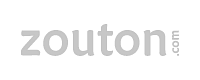 Priceline 2022 Black Friday / Cyber Monday Hotel, Flight, Rental Car & Cruise Discount Plus Chance To Get A Mystery Coupon for 99% Off
SALE
Priceline have some of their 2022 Black Friday / Cyber Monday offers out with varying dates to redeem. All codes must be signed in to redeem. Not Valid on flights booked in the Priceline app. If anymore codes come up I will update and post it in this thread.
Save 10% on Hotel Flight & Rental Car Express Deals
Coupon Code:
BF2022
Coupon Valid November 21-28 2022 11:59 EST
Save $100 off $500 Hotel Express Deals
Coupon Code:
BLACKFRIDAY100
Coupon Valid Nov 22 at 10:00 PM to Nov 25 2022 at 11:59 EST
Up To $3000 Onboard Spending Credit with Norwegian Cruise Line
Stacks with current Norwegian Cruise Line promotions
This goes live on Nov 22 2022 so bookmark this thread!
Mystery Coupon Code
Email subscribers will get 2 chances at a code for 99% off Hotel Express Deals up to max savings of $500. Be an email subscriber and get the first chance on 11/21/22. 2nd email will be sent on 11/27/22. The odds of getting the 99% off code is 1 / 8000.
Want to see more travel deals? Click here or here.
.
Read More ››
8090