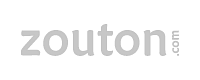 Qatar Airways Black Friday Offer of Up To $200 Off Economy Fare or Up To $300 Off Business Class Fares - Book by November 26, 2022
SALE
Rated 5/5 stars as the Worlds Best Airlines Qatar Airways' biggest offer of the year has arrived. Fly to one of the 150 destinations in their global network and discover the unrivaled hospitality of Qatar Airways. There are a limited number of seats available at these prices of up to $200 off Economy Class fares or up to $350 off Business Class fares.
Qatar Airways Black Friday Offer
[qatarairways.com]
Book By November 26 2022.
Travel December 26 - October 31 2023
Terms & Conditions:
Booking period: November 20 - November 26 2022 11:59pm EST
Travel period: December 26 2022 - October 31 2023; all travel must be completed by October 31 2023
Blackout Dates Outbound: June 01 - July 15 2023
Blackout Dates Inbound: July 15 - September 15 2023
Advanced purchase: 3 days
Minimum Stay:
RBD O: 7Days or 1st Sunday
RBD T: 5Days or 1st Sunday
RBD Q: 4Days or 1st Sunday
RBD N: 3Days or 1st Sunday
RBD P: 7Days or 1st Sunday
RBD R: 5Days or 1st Sunday
RBD I: 3Days or 1st Sunday
Maximum Stay: 4 months
The discount is applicable on Economy Class up to $200 off base fare TO and Business Class up to $350 off base fare seats are limited and are subject to availability.
The discount is valid on flight itineraries from the following Qatar Airways operated flights
Departure Airports: ATL BOS ORD DFW IAH LAX MIA JFK PHL SFO SEA IAD.
To Destinations Economy: ABV ACC ADD ALA AMM AUH BAK BEY BGW BKK BOM CAI CEB CMB CPT DAC DAR DEL DMM DOH DPS DXB EBB EBL EVN GOI HKT ISB ISU JED KHI KRT KUL KWI LHE MCT MED MLE MNL NBO RUH SEZ SGN SIN TBS THR TRV ZNZ
To Destinations Business: CAI DPS DXB JNB JRO MED MLE SEZ
All applicable discounts are already applied to the displayed fares. Any other taxes service fees or standard market charges will be payable and displayed at the time of booking.
The discount is only valid for Qatar Airways operated flights.
For flights departing from JFK to Doha discount is only valid for flight numbers QR704 OR QR9000
Qatar Airways will not be held responsible for any fare differences if a customer does not enter the promo code at the time of booking as stated in the Redemptions Conditions section.
The incentive is valid on Qatar Airways operated one-way and return flight itineraries worldwide excluding codeshare and interline partnerships.
Qsuite deployment is not guaranteed on all flights and is subject to last minute operational changes.
Tickets are non-endorsable and non-transferable.
In case of involuntary flight cancellation the passenger can rebook and change dates or destination to any alternative Qatar Airways operated flight.
Any change or cancellation less than 3 hours prior to the stated time of departure will be considered as no-show whereby no-show penalties will apply.
For travel involving multiple booking classes the most restrictive fare rules apply to the entire itinerary.
This offer cannot be combined with any other promotion.
Qatar Airway's terms and conditions will also apply to your booking please refer to the fare rules at the time of booking to learn more about the official conditions related to changes cancellations and no-shows.
Quick Links to Compilation of Travel Deals for Black Friday / Cyber Monday / Travel Tuesday 2022 Continuously Updated
.
Read More ››
2549