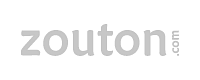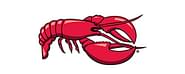 My Red Lobster Rewards Anniversary Celebration Sweepstakes (App) 2-28-22
SALE
https://www.mrlrpromotions.com/
ends on February 28 2022 at 11:59 p.m. ET
The My Red Lobster Rewards Anniversary Celebration Sweepstakes the "Sweepstakes" is open only to legal residents of the fifty 50 United States and the District of Columbia who are at least the age of majority in their state of residence eighteen 18 years old in most states nineteen in AL and NE and have enrolled in the My Red Lobster Rewards program at the time of entry. The My Red Lobster Rewards program is free to join
Limit: you can earn up to one 1 Sweepstakes Reward during the Promotion Period for either downloading the Mobile App or if you already had downloaded the Mobile App by signing into the Mobile App to claim your reward entry.
Once you have downloaded and
signed into the Mobile App or just signed into the Mobile App if you already had it downloaded
you may earn additional Sweepstakes Rewards entries by making a Qualifying Purchase of
Qualifying Products during the Promotion Period either on-line at RedLobster.com or inrestaurant for either Dine-In or To Go
Limit: you can earn up to two 2 Sweepstakes Rewards entries each "Calendar Day"
12:00 a.m. ET 11:59 p.m. ET during the Promotion Period for your two 2 Qualifying
Purchases.
To receive entries into the Sweepstakes without downloading the Mobile App
making a Qualifying Purchases and claiming Sweepstakes Rewards hand print your name
address email address associated with your My Red Lobster Rewards account and age on a 3" x
5" piece of paper and mail it in an envelope with proper postage to "My Red Lobster Rewards
Anniversary Celebration Sweepstakes" c/o Merkle Inc. P.O. Box 5025 Department 851972
Kalamazoo MI 49003-5025. You will receive one 1 entry into the Sweepstakes for each mail in
request. You may only include one 1 mail in request per envelope. All mail-in entries must be
handwritten and must be postmarked by February 28 2022 and received by March 7 2022.
Entry Limit: You may receive up to fifteen 15 Sweepstakes rewards entries during the Promotion Period by any permitted combination of the entry methods described above.
ONE 1 GRAND PRIZE: Winner will receive one 1 $22222.00 check. Actual Value "AV": $22222.00.
TWO HUNDRED TWENTY-TWO 222 SECOND PRIZES: Each winner will receive two hundred twenty two 222 My Red Lobster Rewards Points terms and conditions apply. Approximate Retail Value "ARV": $17.76.
Read More ››
1383