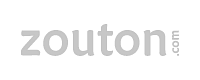 Men's Rockport Cold Springs Plus low cut hiking boot $69.98
$69.98
Was looking at another Rockport deal here on SD and saw a pair of Rockport hiking boots that looked good to me. They were the Rockport Cold Springs Plus boot. Unfortunately on the web site the price was not discounted and the coupon codes that I was able to apply only brought it down to $96. Ever wanting the best price I used some Google-fu to found a better price at Shoe Carnival:
https://www.shoecarnival.com/mens...89934.html
It looks like there's a decent variety of sizes as well found a few other sites that have the same price but the size variety is limited.
Haven't worn Rockports in a while so we'll see if the quality is still what I remember. If not I have a local Shoe Carnival which has pretty decent customer service/return employees.
Read More ››
4492