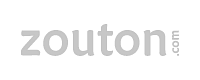 emirates
Emirates Airfares Starting From $599 RT Limited Time Specials - Book By November 28, 2021
SALE
This is Emirates special fares starting from USD 599 in Economy Class. Looks like the advertised lowest airfare is New York to Milan and back. Not much of a sale but if you're looking to book or use your points on Emirates.
Emirates
[emirates.com]
Book by November 28 2021
Travel January 11 - April 30 2022
Minimum stay: 4 Days
Advance Reservations: 2 Days
Quick Links to Travel Deals for Black Friday / Cyber Monday / Travel Tuesday 2021
.
.
Read More ››
4172