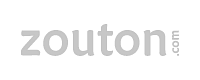 Soma Clearance - $9.98 pants, shorts, tops; $2.40 panties $9.94
$9.94
Soma currently has a clearance sale including $9.98 final sale shorts pants and shirts they also have 5 for $15 panties
[soma.com]
and bras on sale starting at $14.99.
If you sign up for their mailing list or texts you'll get a onetime use 20% off this cannot be stacked with the $9.98 final sale items to bring the panties down to $2.40 each. You can
Text SHOP to 23078 to sign up for texts or scroll down to the bottom of the page - email sign ups are in the bottom right hand corner.
Some Examples:
Tassel-Tie Ankle Pajama Pants Regular Inseam

[soma.com]

- $9.98
Tassel Ankle Pajama Pants

[soma.com]

- $9.98
Kids Set

[soma.com]

- $9.98
Dolman Sleeve Pajama Top

[soma.com]

- $9.98
Short Sleeve Notch Collar Pajama Top

[soma.com]

- $9.98
Cool Nights Pajama Shorts

[soma.com]

- $9.98
Signature Lace Perfect Coverage Racerback Bra

[soma.com]

- $14.99
Microfiber With Lace Bikini

[soma.com]

- 5 for $15 with 20% off comes to $2.40/pair regular $20 each
Free shipping on $100 OR free 2 day shipping on $50 if using Shoprunner
https://www.soma.com/store/clearance/
Read More ››
1824