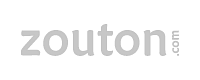 Teakhaus Edge Grain Reversible Cutting Board at Sur La Table - $24.96 + Tax/Shipping
$24.96
Sur La Table has the Teakhaus Edge Grain Reversible Cutting board on sale for $24.96. This is the smaller lightweight version of America's Test Kitchen's top-rated cutting board which retails for around $100 older reviews refer to it by their older name Proteak. The teak edge grain was lauded for its low wear on knives and minimal amount of care needed just a little bit of mineral oil once in a while.
Dimensions: 18" x 14" x .75"
Weight: 2.5 lbs.
It's also FSC certified for sustainability if you care about that. If you live by as store with inventory you can pick up for free. Otherwise shipping is free when you hit $75 or $6.99 to ship the board by itself.
https://www.surlatable.com/teakha...70597.html
Read More ››
4420