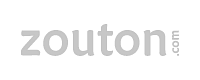 LG C1 65inch sale at local target $629.99 In Store (B&M) YMMV
$629.99
I am sorry guys I cannot find evidence online of this deal but figured I would post and maybe someone can help verify if this is available nation wide at Target.
While at my local Target store I found multiple inventory of the LG C1 OLED 65 inch TV for $630. The best price I can currently find online is at least twice this.
I am attaching a picture as evidence.
QA Note: Product Link For Reference Only - https://www.target.com/p/lg-65-34...A-82219823
Read More ››
270340