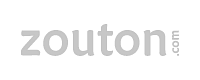 Torrid - 50% off of everything + an extra 20% off your entire purchase
SALE
Torrid
[torrid.com]
is having a black friday sale both online and in person.
Also if you sign up to receive their texts once you make any purchase today you'll receive an extra $25 off of $50 coupon to use that will be texted/emailed to you on Dec. 1st.
They have a sales section
[torrid.com]
that looks as though it already had a lot of good deals in it before this sale.
All new arrivals
[torrid.com]
are also eligible for the sale.
Plus a whole bunch of other things in between.
Looks like they are usually fairly expensive so this would be a good time to shop with them.
I've gotten a few things over the years from them and I always thought the quality was great.
Read More ››
507