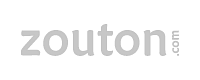 PayPal Members: New Uber One Subscribers: 6-Month Uber One Subscription
$10
PayPal is offering a 6-Month Uber One Subscription for $9.96 $1.66/mo $9.99/mo after valid for new subscribers only.
Thanks to Community Member travisshyn for finding this deal
Note offer valid in the U.S. only for eligible PayPal customers who are new members and have not previously received a free or discounted trial of Uber Eats Pass or Uber One..
Deal Instructions:
Visit the PayPal Uber One Offer Page
Sign-up or Sign-in to your Account
Click Get Offer
Claim offer on Uber Eats and proceed to sign up for the Uber One Subscription
Check out with PayPal and complete your order
Note: PayPal has to be in your Uber or Uber Eats Wallet during your offer trial. If you choose to opt out of your subscription or remove PayPal as a payment method before your trial ends your Uber One subscription will be canceled. You'll need to re-enroll if you wish to continue your Uber One subscription. If you re-enroll you will not be eligible for the promotional offer pricing.
About the Product
Unlimited $0 Delivery Fee on deliveries groceries and more
5% off eligible rides deliveries and pickup orders
Top-rated drivers on rides and the Uber One Promise on restaurant deliveries to give you $5 in Uber Cash if our Latest Arrival estimate shown after you place your order is wrong
Special offers and promotions plus premium member support and invite-only experiences
Read More ››
30524