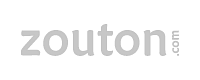 [YMMV] Complimentary Uber One extended by 6 months for those who were wrongly charged early last time.
SALE
Like me last year some of you might've taken up the 6-Months Uber Eats Pass Membership Trial via Hulu. This was supposed to last 6 months but Uber prematurely charged $9.99 at the end of 5 months; i.e. a month early. I had contacted Uber_Support via twitter and made them refund the cost. They also cancelled my Uber Eats Pass now called Uber One membership; which was technically supposed to last another month. Anyway that was 2 weeks ago.
Now to make up for the mix up Uber is refunding the charge to those who haven't already reached out to them and got it and adding 6 additional months of Uber One to the affected account. I received the notification in email; but I'm still not seeing it in the Uber or Uber Eats app. The apps are still not showing me as having Uber One membership. Maybe it'll take some time.
YMMV.
EDIT - Got another new mail today 3/18/2022 saying this -
Quote

:

Contrary to our prior email you must redeem the trial code through the link below to activate your new 6 month trial offer.
So it won't automatically activate. You have to click the link in the new mail to claim the extended 6 months.
Read More ››
34523