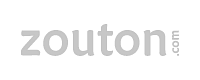 Vera Bradley Outlet: Additional 30% off + Large Traveler Duffel + Grand Travel Cosmetic Now $58.80
$58.80
Vera Bradley is offering a Large Traveler Duffel and Grand Travel Cosmetic for $58.80.
To get this special bundle offer first enter your email to get into the site. Afterwards scroll down the bundle should be on the left side of the page. Click shop now and add both items the discounted price would be applied at checkout.
In addition Vera Bradley is offering an additional 30% off on items already discounted. Additional discount will apply at check out.
Read More ››
3270