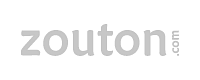 Free 10 piece nuggets with any app purchase - Wendys
SALE
Just got a flyer in the mail with a QR code which when scanned in the app will get you a 10 piece Wendys nuggets with any in-app purchase. I believe that this is good one time per app through July 31st. Enjoy.
Screenshot of the QR code attached to this post.
Edit: So sorry guys I didn't even read the coupon - this is FOR NEW APP USERS ONLY. Infinitely crappier deal than I thought that this was when I posted it. If I wasted people's time sorry!
https://www.wendys.com/wendys-app
Read More ››
3173