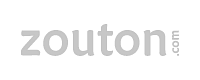 Yankee Candle Car Jar Ultimates 3-Packs (Pinks Sands / Sun & Sand / Beach Walk) per unit: $1.42
$1.42
Link:
https://www.yankeecandle.com/yank...36833.html
Shipping is free over order over $50.
You can stack this with 15% off code when you register your account.
If you already have an account you can use:
$10 off purchases of $30
Code:
BB220214
and some exisiting users may have additional $5 off promo on their account.
It brought my total down to $1.42 per 1 Car Jar Ultimate without tax.
Pretty sweet deal if you like all three fragrances
I have experimented with multiple car fragrances and Car Jar Ultimate seems to have the right fragrances and lasted longest without any ''maintenance'
Read More ››
5005