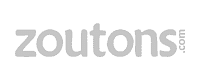 GameStop Pro Members: Trade In 1TB Sony PlayStation 4 Pro Console, Get
$325 Credit
Deal Editor's Note: Trade-In Page does not specify this particular promotion but since this deal is performing very well with the community and members are reporting success we have decided to promote this deal as a Heads up to those who would like to check with stores to try for themselves.
GameStop Stores store locator: Offers Pro Members: $275 Trade In-Credit Bonus $50 Credit for Total Trade-In Credit of $325 for1TB Sony PlayStation 4 Pro Console Black. Trade-In Offer is Valid In-Store Only.
GameStop Stores also OffersPro Members: $27.50 Trade-In Credit Bonus $12.50 Trade-In Credit for Total Trade-In Credit of $40 for Sony PS4 DUALSHOCK 4 Wireless Controller.
Thanks community member versatilist for sharing this deal
Offer Notes:
Trade-In Offer page does NOT mention the Bonus Trade-In Credit but members are reporting success.
You must be a GameStop Pro Member to take advantage of this offer.
Read More ››
243