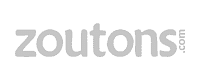 Empire Red Silhouette Cameo 4 | Hobby Lobby - $249
$249.00
Only white and Empire red available
Please note Hobby Lobby return policy for online purchases:
We want you to be happy with your purchase! If you're not completely satisfied you can return your item within 90 days.
Please follow the instructions below to return your item.
Your return must be in sellable condition. Open and/or used merchandise cannot be returned.
Damaged and/or defective merchandise from an online order cannot be returned to the store.
If you have received damaged or defective merchandise please call 1-800-888-0321 or email us prior to returning the item. Do not discard of the damaged merchandise or box it was shipped in.
Returns or exchanges of Silhouette & Cricut products and Sewing & Embroidery machines are prohibited unless customer presents original receipt and products are in new unopened condition. Warranty claims must be submitted directly to the manufacturer.
Obviously one of the weirdest return policies so buy at your own risk!
https://www.hobbylobby.com/Scrapb...p/80970196
Read More ››
4