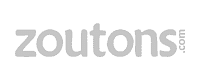 Home Depot Stores: Kids Fire Chiefs Car Workshop Kit
Free
Home Depot Stores store locator is offering Kids Fire Chiefs Car Workshop Kit for Free.
Thanks community member Cazel for sharing this deal
Note members are reporting that registration is not required and that you need to visit Home Depot Customer Service Desk to claim your kit.
About Workshop Program:
Kids Workshops provide a mix of skill-building creativity and safety for future DIYers every month in Home Depot stores across the country.
Read More ››
95