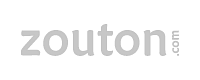 Teami Teami Blends x Lulus April Giveaway 4/30/22
SALE
https://www.teamiblends.com/pages...usgiveaway
starts on 4/2/2021 and ends on 4/30/2022.
Must be 18 years or older to enter & a USA resident.
one entry
Sign up and complete the bonus actions for your chance to win a $500 Lulus gift card Teami Superfood Cleanser Teami Vitamin C Serum Teami Green Tea Facial Scrub Teami Green Tea Detox Mask Teami Overnight Sleep Mask and a Teami Luxe Skincare Fridge.
The total product value is $827.
Read More ››
942