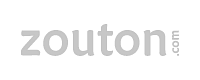 [Military & Veterans] Six Falgs Magic Mountain Free Admission, Parking, Meal and More November 11-13, 2022
SALE
As a thank you for their service Veterans and Active Military will receive FREE admission parking a free meal drink bottle and commemorative gifts. Plus friends and family of Veterans and Active Military receive $19.99 park admission!
Six Flags Magic Mountain
[sixflags.com]
Dates: November 11-13 2022
Terms:
A valid military ID must be presented at the designated parking toll booths for complimentary parking and at the front gate for one free admission. Up to four discounted friends and family tickets may be purchased at the front gate with military ID or at sixflags.com verified through ID.me processing fee applies to online orders. Must be accompanied by Active Duty Military/Veteran when entering the park. Commemorative gifts are available while supplies last.
.
Read More ››
1629