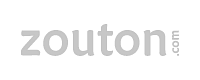 Six Flags Magic Mountain Cyber Sale on 2022 Season Passes Free Upgrade To Gold Plus - Expires November 29, 2021
SALE
Buy a 2022 Season Pass to Six Flags Magic Mountain during the five day Black Friday/Cyber Monday Sale and get a free upgrade to a Gold Plus Season Pass!
The Upgrade Includes:
Season parking at ALL Six Flags parks save up to $30/visit
Admission to ALL Six Flags Outdoor Theme Parks & Waterparks
Everyday Discounts on Food Merchandise and More
Exclusive Member-Only Events
Discount Tickets for Friends
Discounts on Drink Bottles Dining Passes and Ride Passes
Six Flags Magic Mountain
[sixflags.com]
Expires November 29 2021
"Free upgrade to Gold Plus" offer reflects an automatic no cost upgrade from the Six Flags Magic Mountain 2022 Regular Season Pass parking included for $89.99 to a Six Flags Magic Mountain 2022 Gold Plus Season Pass for $99.99. Prices valid as of November 25 2021 at sixflags.com. Other sales channels may offer different better or worse pricing.
Quick Links to Travel Deals for Black Friday / Cyber Monday / Travel Tuesday 2021
.
Read More ››
2687