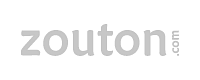 Snapfish hardcover books sales $5, $15, $20
SALE
8x11 hardcover books for $5 each code OCBK5
8x11 layflat hardcover books for $15 each code OCBK15
8x11 premium layflat hardcover books for $20 each code OCBK20
Offer applies to first 20 pages of photo book only. Additional pages will be charged at regular prices.
Offer expires at 11:59 p.m. PT on November 1 2022 while supplies last.
All taxes and shipping fees apply. Offer applies to mail-order purchases only and cannot be used for in-store pick up.
You can apply more than one code if you are ordering multiple items. However only one discount may be applied to each item. Existing product credits are honored first and cannot be combined with coupon code.
Coupon may be used an unlimited number of times.
Offer valid only for U.S. and Canada customers. Prices shown are US Dollars only.
Offer is subject to change or cancellation at any time.
https://www.snapfish.com/offerdetails-overlay
Read More ››
648