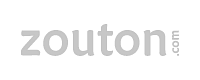 Amtrak 20% Off Savings To San Diego on Pacific Surfliner Plus $7 Off On San Diego Zoo Tickets
SALE
Amtrak has partnered with San Diego Zoo to offer savings on the Pacific Surfliner train. The Pacific Surfliner goes to San Diego from points throughout Southern California including Orange County Los Angeles Ventura Santa Barbara and San Luis Obispo. From the Santa Fe Depot in Downtown San Diego the San Diego Zoo is accessible by a bus rideshare or taxi connection to Balboa Park
This promotion will save travelers 20% off travel to San Diego on the Pacific Surfliner and $7 savings on the San Diego Zoo 1-Day Pass
Visit Amtrak Pacific Surfliner
[pacificsurfliner.com]
to book train travel to San Diego with a 20 percent discount access the exclusive e-ticket store to purchase discounted tickets for the zoo and more.
AMTRAK TERMS AND CONDITIONS:
This offer is valid for 20% off the regular full adult rail fare. This offer is valid for sale between through Dec. 25 2023 and valid for travel through Dec. 28 2023. Blackouts apply on the following dates: Feb. 18 Feb. 21 Apr. 15 Apr. 18 May 27 Jul. 1 Jul. 4 Sep. 2 Sep. 5 Nov. 22-23 Nov. 26-28 Dec. 23-24 Dec. 26-27 and Dec. 30-31 2022; Jan. 2 Feb. 17 Feb. 20 Apr. 7 Apr. 10 May 26 Sep. 1 Sep. 4 Nov. 21-22 Nov. 25-27 Dec. 22-24 and Dec. 29 2023. Advance reservations are required a minimum of 3 days prior to travel. Up to one 1 child age 2-12 may accompany each adult at half the regular full adult rail fare. Travel is valid to/from San Diego Old Town Transportation Center OLT or San Diego Santa Fe Depot SAN only. This offer is valid for travel on the Pacific Surfliner and associated Thruways; except not valid on the 7000-8999 Thruways. This offer is valid for coach seats; upgrade to Business Class is available upon full payment of applicable accommodation charges. This offer is not combinable with any other discount offer. In addition to the discount restrictions; this offer is also subject to any restrictions blackouts and refund rules that apply to the type of fare purchased. Fares routes and schedules are subject to change without notice. Once travel has begun; no changes to the itinerary are permitted. Other restrictions may apply. Fees may apply. Please refer to discount code V812. Amtrak Surfliner and Pacific Surfliner are registered service marks of the National Railroad Passenger Corporation and used with permission.
SAN DIEGO ZOO TERMS AND CONDITIONS:
No refunds or exchanges. Ticket and hand stamp required for Park re-entry.
Want to see more travel deals? Click here or here.
.
Read More ››
3411