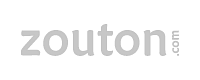 [EXPIRED] Priceline Black Friday 2021 - New Limited Time Deal Every 4 Hours
SALE
Priceline's Black Friday Savings link is live. There will be new deals such as 30% Off Express Deals Hotels $20 Off Hotel & Car Rental Express Deals Mystery Coupons $25 Sitewide Coupon and exclusive App Savings. Check and follow the link periodically to see what's new.
Priceline Black Friday
[priceline.com]
There are also bundle deals car rentals and cruises that require no coupons. Scroll to the bottom to view.
Quick Links to Travel Deals for Black Friday / Cyber Monday / Travel Tuesday 2021
.
Read More ››
9541