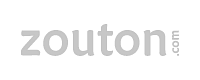 Edible Arrangements Sweetest Person Alive Contest (FB & IG) 1-31-22
SALE
https://www.ediblearrangements.co...onditions/
ends on January 31 2022 at 11:59 EST
SweetestPersonAlive Contest the "Contest" is open to anyone who is at least eighteen 18 years of age and has reached the age of majority in their jurisdiction of residence at the time of opt-in 19 in Alabama and Nebraska; 21 in Mississippi and lives within the continental United States though not in a state expressly excluded above and has a valid email address.
enter the Contest by commenting on the SweetestPersonAlive Giveaway post on social media channels Facebook and Instagram.
1. FOLLOW/LIKE ediblearrangements
2. TAG your nominee the "Nominee" and your local Edible store and tell us:
a. WHY they deserve the Sweetest Person Alive title
b. Their city and state
There is a limit of one 1 entry per person/social media account
Sponsor will examine creativity specific actions done by the Nominee grammar and a general "feel-good" element.
Description of Prizes:
Five winners will receive a year's supply of delicious Edible treats redeemable in the form of 12 unique offer codes each valid during a specific month in 2022 with a maximum retail value of $100.
One grand prize winner will also be crowned the Sweetest Person Alive complete with the sweetest celebration at their local Edible store.
Read More ››
1284