Assemble techno-maniacs and fashion fanatics, Kohl's Black Friday Sales scoped out the best of deals at steal away prices! Known for its impressive markdowns, Kohl's is running a stunning discount of 70% + 20% off on all categories.
Kohl's Coupons & Promo Codes: Bonus Savings
Avail free shipping on orders above $75
Apply code SAVINGS to save an extra 15%
| | |
| --- | --- |
| Men and Women Clothing | Up to 80 percent |
| Home Decor | Up to 65 percent |
| Electronics and more | Up to 25 percent |

Grab 15% on beauty products and fragrance
Applicable to - Makeup, skincare, fragrances, haircare, and bath products
Deal can be redeemed multiple times
No minimum order value required
Free shipping on orders above $75

The discount is applicable to different products:
Necklaces, earrings, bracelets: Up to 75% off
No caps on the minimum cart value.
Make purchases online via Kohl's app or website.
The deal can be availed by both new and existing users.
Use it with other Kohl's Black Friday Sale deals
Kohl's discount code is not required at the checkout to redeem the rebate.
Accepted payment methods:
Credit/debit cards, Gift cards, net banking, PayPal
Also Read: Exclusive Kohl's Coupons For Jewelry
Available styles are Tee shirts, shorts, footwear, dresses, & more
Free curbside pickup also available
Standard shipping charges do not apply on $75+ orders
Kohl's Black Friday Sale Covid-19 Update
Reversing a decade-long tradition, Kohls has officially confirmed that all stores nationwide will remain closed ALL DAY on Thanksgiving due to the covid-19 pandemic.
However, we expect stores to open early on Black Friday morning but the hours have not been announced yet. Daunting as it sounds, you may not be able to scour the stores this year but you can still avail all the astounding deals and strong discounts on Kohl's website and app.
Kohl's Black Friday Sale Guide
What is Kohl's Black Friday Sale?
The Friday following Thanksgiving, which is celebrated on the fourth Thursday of November is called Black Friday. Kohl's finds a place in the top 5 stores to shop on Black Friday, thanks to the sheer volume of doorbusters on electronics, shoes, toys, home appliances, and clothing. If you wish to grab up to 80% off, Black Friday is the day for you.
When is Kohl's Black Friday Sale?
This year, the sale falls on November 27th.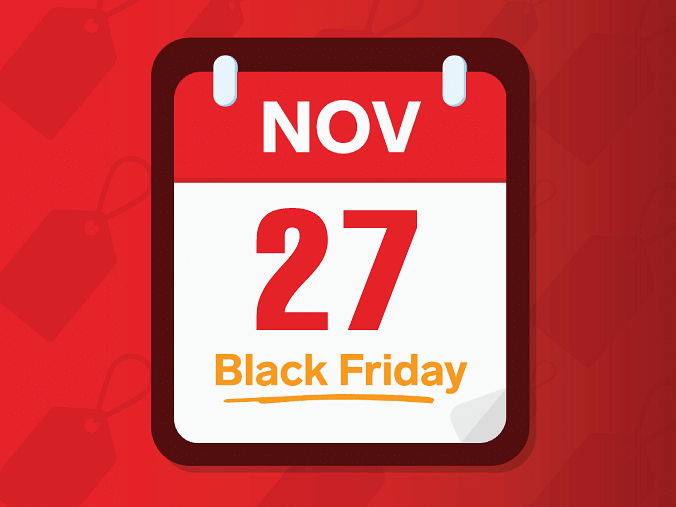 When does Black Friday start?
Last year the retailer started the sale at 5 p.m. local time on Thanksgiving. But this year, Kohl's will remain closed on Thanksgiving Day. The Black Friday doorbusters began on Kohls.com at 12:01 a.m Central Time. We can expect similar Kohl's Black Friday hours this year as well.
Expected sale end date: Friday, November 27, at 11:59 PM or while the supplies last
Kohl's Special Deal: The store offered $15 Kohl's Cash for every $50 spent November 25 to 29 last year that could be redeemed from November 30 to December 9, 2019. You can look forward to using Kohl's Cash this year as well. Kohl's also provided a coupon for an additional 15% off on the purchase.
*Also Read: Kohl's Employee Discounts and Coupons
Kohl's Black Friday Sale: Expectations
With over 60+ pages of swooping deals, Kohl's Black Friday Sale is packed with everything from electronics to toys, jewelry to clothes, and a whole lot more. In terms of best bargains, it's too early to know what's coming in 2021. However, Kohl's is expected to release its Doorbuster Deals on Thanksgiving and is all set to be a massive hit yet again. Kohl's is traditionally regarded as a clothing store, but the giant retailer has expanded its inventory in electronics, games, and toys in the bid to make a bigger play for Black Friday shoppers.
For all the latest updates on Kohl's Black Friday Deals , keep checking our page.


Kohl's Pre-Black Friday Sales
The major department store rolls out many additional savings opportunities through Pre-Black Friday sales and Cyber Week savings events. Apart from its clothing and home goods deals, Kohl's is known for offering Black Friday savings on accessories and footwear as well.


Top Picks Of The Season | Black Friday Sale
Super markdowns at Kohl's to get you in the holiday bizz! Mentioned below are some of the live deals offering deep discounts. Furthermore, you can combine the existing markdowns with active Kohl's promo codes and coupons and avail Kohl's goodies at beat prices.
| Kohl's Categories | Slashed Prices | Original Prices |
| --- | --- | --- |
| | $279.99 | $359.99 |
| | $16.99 | $29.99 |
| | $25.00 | $50.00 |
| | $10.00 | $25.00 |
| | $19.99 | $49.99 |
| | $179.99 | $249.99 |
| | $39.99 | $79.99 |
| | $11.99 | $29.99 |
Kohl's Cash On Black Friday
Kohl's loyalists love Kohl's Cash, even more during the Black Friday. Usually, shoppers can earn $10 for every $50 purchase at specified promotional periods throughout the year. To entice shoppers, Kohl sweetens the deal as the Black Friday augments by raising the cashpoints to $15 for every $50 spent.
There's no minimum and you can stack Kohl's Cash with other coupons at checkout to avail save big. If you can use Kohl's Cash before it expires, you can see it as free money to help you buy holiday gifts for yourself and loved ones!
Kohl's 2019 Doorbuster Deals | Black Friday Sale
Skim through some of the best Black Friday 2019 deals below, for your reference of the staggering deals that awaits you in Kohl's Black Friday Sale of 2021:
| Products | Discounts |
| --- | --- |
| Xbox One X 1 TB NBA 2K20 bundle | $349 ($150 off) |
| Nintendo Switch with case and controller charging bundle | For $319 + $90 in Kohl's Cash |
| PS4 Slim 1 TB Fortnite Neo Versa Bundle | For $199 ($100 off) + $60 in Kohl's Cash |
| Xbox One S 1 TB Jedi Fallen Order Gaming Bundle | Discounted price- $199 |
| Fitbit Charge 3 or Versa Lite | For $99.99 + $30 in Kohl's Cash |
| Amazon Echo Show 5 | ($40 off) + $15 in Kohl's Cash |
| Ring Video Doorbell 2 | For $139 + $30 in Kohl's Cash |
| Echo Dot (gen. 3) | $27 off |
| Instant Pot Duo Nova 7-in-1 6-quart | $62 off + $15 in Kohl's Cash |
*Also Read: Top Black Friday Sales, Ads and Deals
Kohl's Black Friday Sale Ad 2019
The 66-page Black Friday ad 2019 came out on Thursday, November 1 in 2019, very early in the morning and is expected to arrive on the same day this year with similar deals.
Recommended Reading: Lowe's Black Friday Sale, Deals and Ads
Tips To Get The Best Deals On Kohl's Black Friday Sale
It's a perfect time for coupon clipping ninjas to actively seek Kohl's goodies at beat prices. From at-home appliances to comfy blankets, Kohl's has got it all on sale.
Follow the given steps to claim exclusive bargains:
Research the items you wish to buy and find out the cheapest price available on the same on varied platforms.

Subscribe to Kohl's newsletter to get updates on the latest offers and follow the retail giant on Twitter, Facebook, and Instagram for more. Also, tune in to our space for regular updates as well as relevant and verified content.

Take a look at the above-mentioned deals on Kohl's and see if you can save some bucks using the discount codes.
FAQs About Kohl's Black Friday Sale
Q. Can I use my Kohl's Charge card to redeem the Kohl's Black Friday deals?
Ans. Yes, you can choose from multiple payment options to redeem your Black Friday deals. However, if you use your Kohl's Charge card you could save up to 35% on your bills.
Q. Does Aeropostale offer free shipping during the Black Friday Sale?
Ans. A minimum cart value of $75 needs to be checked out in order to avail the free shipping mandate.
Q. Can I combine coupons at Kohl's?
A. No. Kohl's doesn't allow stacking of coupons in a single order. However, you can redeem Kohl Cash alongside every purchase.
Q. Does Kohl's offer employee discounts?
Ans. Yes. Kohl's employees can enjoy a lofty rebate worth 15%on all their purchases.