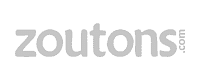 Brooks Brothers Non-Woven Face Masks (White): 20 for $70, 100 for $300
5 for $20
Many retailers have
Face Masks
available for sale. Please refer to the
forum thread
for more options from other retailers as well as additional details & discussion. Thanks OptimusPrimeAutobot scurrywrx & CheshireChittyChat
Examples:
Brooks Brothers
has
Non-Woven Face Masks
white in various quantities listed below.
Shipping is free
w/ ShopRunner
free to signup
.
Note: Three-pleat single-ply face mask with elastic ear loops and flexible metal contours; tested to filter 86% of particles of 0.3 microns; hand wash w/ soap & water.
Available:
Lucky Brand
has
5-Pack Reusable Washable Pleated Cotton Face Masks
for $25 - $10 when you apply promo code
20UBES
in shopping bag = $15. Shipping is $5 or free on $30 orders.
Note: Non-medical reusable masks made according to the specs of LAProtects.org. Wash before first use and routinely thereafter.
Read More ››
279