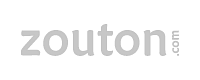 expedia
Roundtrip Flight: Newark, NJ (EWR) to Barcelona, Spain (BCN)
$298
Tap Air via Expedia offers Roundtrip Flights from Newark New Jersey EWR to Barcelona Spain BCN on sale for $298.17 for travel on select dates January - May 2023.
Thanks to Deal Hunter serra for finding this deal.
Note: To book this deal use the dates below and book with Expedia. This flight will have1 stop each way in Lisbon Portugal.
Travel Availability subject to change:
Departs EWR: Jan 17 19-20 23-27 29-31; Feb 1-3 5-10 12-15 20-24 26-28; March 1-3 6-9 15-16 20-22; April 18 20 26; May 9
Returns: wide availability returns
Read More ››
78067