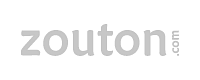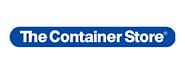 The Container Store's Transform with Elfa Sweepstakes 2/13/2022 *Mail In
SALE
https://www.containerstore.com/la...-with-elfa
rules
https://www.containerstore.com/me...nsform.pdf
open to legal residents of the United States and the District of Columbia who are at least 18 years of age at the time of entry.
The Sweepstakes begins December 22 2021 and ends February 13 2022 the "Sweepstakes Period".
Method 2: Individuals each a "Sender" who mail a 3-inch x 5-inch card the "Index Card" and a
self-addressed self-stamped envelope the "Return Envelope inside a 9 or 10 business envelope the
"Cover Envelope" in accordance with this section will be mailed a Scratch Card in the Return Envelope.
The front of the Cover Envelope must contain the following information handwritten in blue or black ink:
i the send-to address: "The Container Store's Transform with Elfa Sweepstakes 500 Freeport Pkwy.
Suite 100 Coppell TX 75019-3863" and ii the Sender's first and last name and return address. The
front of the Index Card must contain the following information handwritten in blue or black ink: i the
Sender's first and last name ii street address and iii email address. The back of the Index Card must
contain the following information handwritten in blue or black ink: i the statement: "I have read and
2
agree to The Container Store's Privacy Policy and the Transform with Elfa Sweepstakes Official Rules"
and ii the Sender's signature. The Return Envelope must: i include the Sender's name and address
printed on the envelope ii include sufficient pre-applied postage to return the envelope to the Sender's
address from the 75019 zip code the Sender will pay for all postage and iii be un-sealed. All
handwritten letters on the Cover Envelope and the Index Card must be printed and NOT in cursive.
Photocopied facsimile illegible or mechanically reproduced submissions are not eligible. Use of all
information submitted via Method 2 will only be used in the administration of the Sweepstakes. Entries
using Method 2 must be received by Sponsor before 11:59 PM CST five 5 business days after the end
of the Sweepstakes Period. Incomplete entries and/or entries containing inaccurate information will be
void at Sponsor's sole discretion. Sponsor will not be responsible for lost late incomplete stolen
illegible or misdirected entries due to any reason. Individuals are prohibited from submitting any entry
on behalf of or for another person. All submissions on behalf of or for another person are void.
A limit of one 1 Scratch Card will be provided per individual and per household during the Sweepstakes Period.
Prize and odds of winning:
Forty thousand seven hundred fifty-five 40755 Scratch Cards will be made available of which a
random one thousand 1000 of those Scratch Cards will contain a prize of one 1 five-hundred-dollar
$500 merchandise credit exchangeable for merchandise at The Container Store the "Prize". All Prizes
may not be awarded if all scratch-off tickets are not distributed. Winning Scratch Cards are randomly
distributed amongst all of the Scratch Cards available. The odds of winning are 1 in 4755.
Read More ››
917