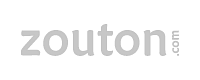 Select Chase Cardholders: Earn $10 Statement Credit on ATHLETA $50+ Purchases
SALE
Select Chase cardholders: Earn 20% back on your Athleta purchase up to $10 as a statement credit. Link
[chase.com]
to Chase offers
Offer expires 9/4/2022
Offer valid one time only. Payment must be made directly with the merchant. Offer not valid on third-party services
Payment must be made on or before offer expiration date.
Link
[gap.com]
to physical gift cards; not applicable on e-gifts which are sold by cashstar
Disclaimer
Chase is only responsible for posting the statement credit to your account based on the data it receives from its third-party service provider. It is possible that a merchant may split your purchase into multiple transactions. In this case you may only receive your statement credit on the first transaction amount. If this occurs please call the number on the back of your card. The statement credit will appear on your statement within 14 business days of Chase's receipt of this information.
Read More ››
3239