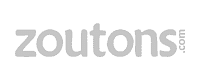 KichenAid 6 ct Bowl-Lift Flex Edge Beater $8.47 (normal price $44.99). - $8.47 YMMV at Bed Bath & Beyond
$8.47
In my local Bed Bath & Beyond and found KichenAid 6 ct Bowl-Lift Flex Edge Beater's on clearance for $11.29. PLUS everything in the store is currently 25% off for all customers making it only $$8.47.
Regular price is $44.99!
There website has
YRMV but there's as least 7 at the store I'm at in LA!
It shows the regular price on their website so I may only be select stores.
https://www.bedbathandbeyond.com/...1046063700
For comparison and more reviews: Amazon link where it's -
KitchenAid KFEW6L Flex Edge Beater for 6-Quart Bowl-Lift Stand Mixers - White https://www.amazon.com/dp/B01BWNG...9NMT9Q03G3
Read More ››
2