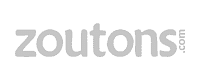 Pizza Coupons for Pizza Hut, Dominos, Papajohns and more
Pizza Hut:
30% Off Entire Purchase Exclusions Apply with Code PQ
$5 Off $25 For VISA Cardholders with Code
VISAFIVE
Domino's:
$5.99 Each for 2 Select Items with Code 9193
$6.99 Each 16-Piece Parmesan Bread Bite & a 2-Liter with Code 8118
$7.99 1 Large 3-Topping Pizza or Medium 3-Topping Pizza Carry Out with Code 9174
$8.99 Medium Specialty Pizza 1 Extra Item For $5.99 with Code 8682
$9.99 3 Large 1-Topping Pizzas with Code 5519
$11.99 1 Large 5-Topping Pizza Carry Out with Code 5152
$12.99 1 Small 3-Topping Gluten Free Crust Pizza with Code 2013
$14.99 1 Medium Specialty Pizza with Code 3057
$19.99 2 Medium 1-Topping Pizzas 16-Piece Parmesan Bread Bite 8-Piece Cinnamon Twist & a 2-Liter Coke with Code 9213
50% off Pizzas at Menu Price with Code 1612. Online only Valid 9/14 - 9/20 Expired
Papa John's:
33% Off Regular Priced Orders with Code AAA33
25% Off Regular Menu Priced Pizza with Code VISA25 or PEPSI25 or HONOR25 or PAPATRACK
25% Off $15 with Code CHOOSEBETTER
2 Large 2-Topping Pizzas For $10 Each with Code FALL
$8 for 4 x 2L Drinks with Code SOCOOL
2 For $20 Large 2-Topping Pizzas with Code LA20

Little Caesars:
Free 2-Liter Pepsi With Any Pizza Purchase with Code FREE2L2
$7.99 ExtraMostBestest Pizza Stuffed Crazy Bread with Code CRAZYSTUFF
$2.99 Crazy Bread & Crazy Sauce Exp 10/31
$6.99 Deep! Deep! Dish Exp 10/31
$3.49 Hot-N-Ready Stuffed Crazy Bread 4pm-8pm
Papa Murphy's:
25% Off Regular-Priced $20 with Code YAY4PIZZA or 25OFF or H5050
$3 Off Family Size Pizza with Code C3013
$5 Off Orders Of $20 with Code C3015
Free Cookie With Select Purchase with Code TAKECD
Note:
Coupons will vary by location.
Certain toppings may be excluded from special offer pizzas or require additional charge. Additional toppings are extra. Not valid with any other coupons or discounts. Delivery may require a minimum purchase and delivery fee.
$6 Large Hot Cheese Pizza at Whole Foods for Amazon Prime only Fridays ONLY 8/28/2020-12/18/2020
https://www.dominos.com/?
Dining Out Deals
:
7-Eleven
[7-eleven.com]
: For 7Rewards Members Only
$1 Any Size Hot Coffee until 9/1 Expired
Free large pizza free delivery on first order w/ code PIZZA until 9/1 Expired
Buy 6 Drinks Get 7th Free via Mobile App
Exclusive offers for US Military Veterans
Applebee's [applebees.com]:
$5 Off $25 First Online Order via Mobile App w/ Code 5OFF25
2 for $22 Menu [applebees.com]
Arby's [arbys.com]:Baja Fresh [bajafresh.com]:
Baskin Robbins [baskinrobbins.com]:
Bob Evans [bobevans.com]:
20% Off Entire Purchase w/ code 759003492
15% Off Entire Purchase w/ code 759003486 until 9/3 Expired
8 Great Plates [bobevans.com] Under $8
3 Course [bobevans.com] Family Meals from $29.99
Free Delivery w/ $15 Order may vary by location
Boston Market:
Free Any 2 Desserts w/ $10 Purchase via Rotisserie Rewards Signup
Extra 10% Off Pickup Only Orders w/ Code PICKUP10
Free Delivery on $20 online and app orders
BOGO Individual Meal 8/31-9/2/20 w/Code 36887 Expired
Buffalo Wild Wings:
BOGO Free Wings Every Tuesday To-Go
Boneless Wings Specials Every Thursday To-Go
40 wings Fries Family XL Bundle for $39.99
Burger King:
Free Whopper w/ Purchase New Users
Free Kids' Meal w/ $1 Purchase
BOGO Whopper via Mobile App
Free Delivery on $15 via app [ios or Android]
BJ's Restaurant & Brewhouse:
50% Off Large Pizzas
From Tuesday through Sunday BJ's is offering 50% Off Large Pizzas when you apply code HALFOFF at checkout!
Note: On Mondays discount is automatically applied.
Cheesecake Factory:
Free $15 Bonus eCard w/ $50 Gift Card Purchase until 9/7 Expired
New Chocolate Carmelicious Cheesecake
Chili's:
$3 for $10 Menu Items
Free Food w/ My Chili's Rewards
Del Taco:
Free Delivery via Postmates w/ Code DELTACONOW
Dollar Deals
Exclusive Giveaways & Daily Food Offers via mobile app until 9/6 Expired
2 Free Tacos via Mobile App
Denny's:
20% Off Entire Guest Check until 8/31 Expired
$5 Off Any Shareable Family Pack w/ Code FAMILYPACK
$5 Off $25 w/ Code 5OFF25 until 8/31 Expired
20% Off Coupon with Rewards Program
15% Off Entire Check AARP Members
El Pollo Loco:
Free Original Pollo Bowl after First Purchase
$5 Fire Grilled Combos
$20 Familia Dinner
IHOP:
20% Off Your First Online Order w/ Code IHOP20 exp 9/13/20 Expired
Free Pancakes & More Offers w/ MyHOP Sign Up
Jack in the Box:
2 Free Tacos With Any Purchase until 10/31
Free 5-Piece Chicken Nuggets With Purchase Text Signup
$1 Medium Curly Fries
25% Off Entire Purchase via Mobile App
Jersey Mike's:
Earn Free Subs for Rewards Members
Krispy Kreme:
Free Original Glazed Donut With $1 Donation
$1 Original Glazed Dozen For Healthcare Workers Mondays
Long John Silver's:
2 for $6 Mix & Match
2 Tacos for $4 Every Tuesday
$10 Sea-Shares
McDonald's:
This Week's Deals & Freebies via Mobile App
Free Large Fries via app new users only
$5 off $20 Doordash Orders w/ Code MCDFIVE
$5 Off First Uber Eats Order w/ Code MCDS2020
Olive Garden:
Buy One Entree Take One Home for $5
$7.99 Lunch Favorites
$9.99 Create Your Own Pasta
Outback Steakhouse:
10% Off Heroes Discount
Walkabout Wednesday for $10.99
Panera Bread:
$5 Off $20 Curbside Pickup w/ code SUMMERFIVE until 9/6 Expired
Family Feast Value Meal from $29
Free Unlimited Coffee w/ MyPanera Coffee Rewards
Popeye's:
Free Apple Pie w/ first $10 Order
Free Large Side w/ Family Meal Purchase
Exclusive Popeye's Printable Coupons for Members
Free Delivery on $25
Red Lobster:
$8.99 Endless Lunch Menu
New Family Meal Deals from $7 per person
Rubio's:
$29 Family Taco Kit & Burrito Box
Free Delivery on $20 via DoorDash
Free Taco w/ Rubio's Rewards Signup via Mobile App [ios or Android]
Ruby Tuesday:
25% Off Order Or $5 Burger & Fries PU Only Or Free Delivery
Extra 15% Off To-Go Orders w/ Code 15
$7.99 Fajita Fiesta
Sonic Drive-In:
Chicken Slingers for $2.49
50% Off Cheeseburgers Every Tuesday
50% Off Drinks & Slushes All Day
Subway:
$5 Footlongs When You Buy 2
$10 Off $75 Catering Order w/ Code TENOFF75
Taco Bell:
Free Doritos Locos Tacos w/ First Order Via Mobile App
New $10 Cravings Pack
$1 Cravings Menu
$5 Grande Nachos Box
TGIFridays :
Free Foods Birthday Treat | Fridays Rewards App
$5 All Day Friday Happy Hour Menu
Wendy's:
Buy 1 Get 1 for $1 Breakfast
4 For $4 Deal W/ New Spicy Crispy Chicken Sandwich
Free Baconator with Purchase
Read More ››
201